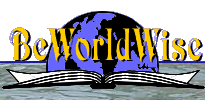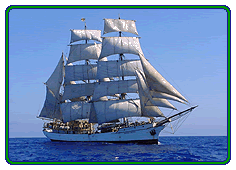 The Picton Castle was built in 1928 as a Swansea fishing trawler (motorized) and for years operated out of Wales. She was one of five trawlers built at that time for the same company, all named after actual castles. They were all very modern for their day — the local paper reporting on her maiden voyage even marveled over her electric lights and depth finder! The original Picton Castle, built in the 11th century, is located in Pembrokeshire, Wales.
At the start of WWII she was conscripted into the Royal Navy and became the HMS Picton Castle, a minesweeper. According to Tom Gamble, the radio operator who served aboard her during that time, "The minesweeper service lost more ships than any other branch of the Royal Navy as sweeping mines was very dangerous work. In fact, one day while on patrol a mine exploded under the ship and lifted her clean out of the water — all 300 tons of her. Fortunately, no real damage occurred."
After the war she began hauling freight working in the North and Baltic Seas. She underwent a name change and for a while was known as the Dolmar. In 1992 and 1993, Captain Daniel Moreland was scouring various ports looking for a ship that could be converted into a square-rigger. He found the Picton Castle in a fjord in Norway. He and a small crew cleaned her, got the big 700 HP Burmeister and Wain diesel engine running, and took her across the Atlantic to New York City where she was berthed at the South Street Seaport Museum. In 1996, she was taken to Lunenburg in Nova Scotia, Canada, to begin a two-million-dollar refit. A clipper bow was welded in place, three masts added, and slowly — like a caterpillar turning into a butterfly — she became a square-rigged barque.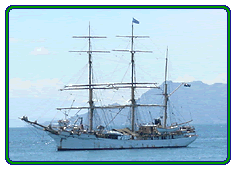 Her overall length is 179 feet; she displaces 300 tons, and carries 12,500 square feet of sail. It takes almost 200 lines to operate her 21 sails. One of the first and most important things new crew must master are the names and positions of every one of those lines so they know where they are even on the darkest, rainiest night. Participating in the ship's sail-training program, the crew learns knot tying, sail making, celestial navigation, oceanography, meteorology and responsibility for all facets of maintenance. During her first world voyage (1997-1999), the Picton Castle was completely repainted four times and certain parts varnished 10 times in 19 months.
Part of the Picton Castle's mission is Good Works. During UNESCO's "Year of the Ocean" in 1998, the Picton Castle served as flagship for the OCEAN98 organization. She distributed school supplies provided by NOAA and the EPA throughout the South Pacific. Later, she entered into a joint venture with SPREP (South Pacific Region Environment Program — which serves as a planning arm to 22 island nations) to deliver a variety of environmental course materials to schools in that vast area. In remote locations such as Pitcairn Island, Palmerston Atoll, and the islands of Vanuatu, her doctors go ashore and set up medical clinics, working to provide basic medial assistance in places where doctors rarely, if ever, visit. The Picton Castle's partnership with WorldWise is a continuance of this desire to do good around the world.
As trawler, minesweeper, freighter, barque, and schoolroom, the Picton Castle has always set high standards for the crew privileged enough to sail in her.